Penfolds Grange Degustation
Degustation Dinner with The Penfolds Collection including Grange 2010.
Wednesday 15th November 2017
6.30pm
Hosted by Jamie Sach- Penfolds Global Ambassador
$195pp
Enjoy a stunning evening with a 5 course Degustation designed around the The Penfolds Collection. These wines are highly rated by James Halliday with anticipated scoring 95 points and above. The dinner will conclude with rare opportunity to taste the Australian Icon- Grange 2010.
First course
51 Eden Valley Riesling 2017
Second course
311 Chardonnay 2016
Third course
389 Cabernet Shiraz 2015
Main
407 Cabernet Sauvignon 2015
To finish
Grange 2010
The original and most powerful expression of Penfolds multi-vineyard, multi-district blending philosophy, Grange is arguably Australia's most celebrated wine and is officially listed as a Heritage Icon of South Australia.
Penfolds Winery
The success of Penfolds has been driven by the generations of visionaries and innovators. From the beginning in 1844 to today, the merging of science, art and innovation has driven Penfolds to become one of Australia's most famed and respected winemakers.
JAMIE SACH – Penfolds Global Ambassador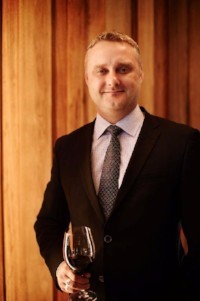 Born and raised in wine country, South Australia, Jamie Sach has always been intrigued by the world of fine wine – a passion which has gone on to define his career. In 2013, Jamie became the Global Ambassador for Penfolds, leading an international team of educators and advocates to continue sharing the heritage, history and wines of Penfolds the world over.