Thanks to all the great guests who attended our European Degustation yesterday Sunday 4th August. We definitely had a fun afternoon matching 5 international wines and champagne with a little taste of European cuisine.
The Panna cotta Pate, fresh figs, capicola, pomegranate foam, sour cherry, ginger bread seemed to be a huge hit with the crowd, so much so it will appear on the new spring menu coming soon.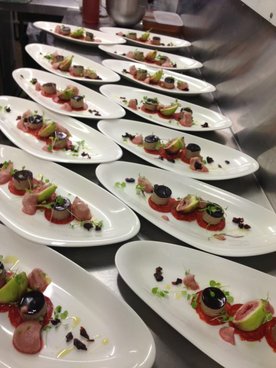 The Sunday lunch turned out to be a Pre-European degustation luncheon with a post European luncheon in the planning after I return from France and Italy. I cannot wait to enjoy some amazing food and wine on my travels and bring back some great ideas just in time for the summer menu.
Big thanks to the Jam Corner crew too!!!
I will be keeping you posted during my European travels sending images and updates so keep an eye out on our blog for these updates. I hope everyone will enjoy.
Matt